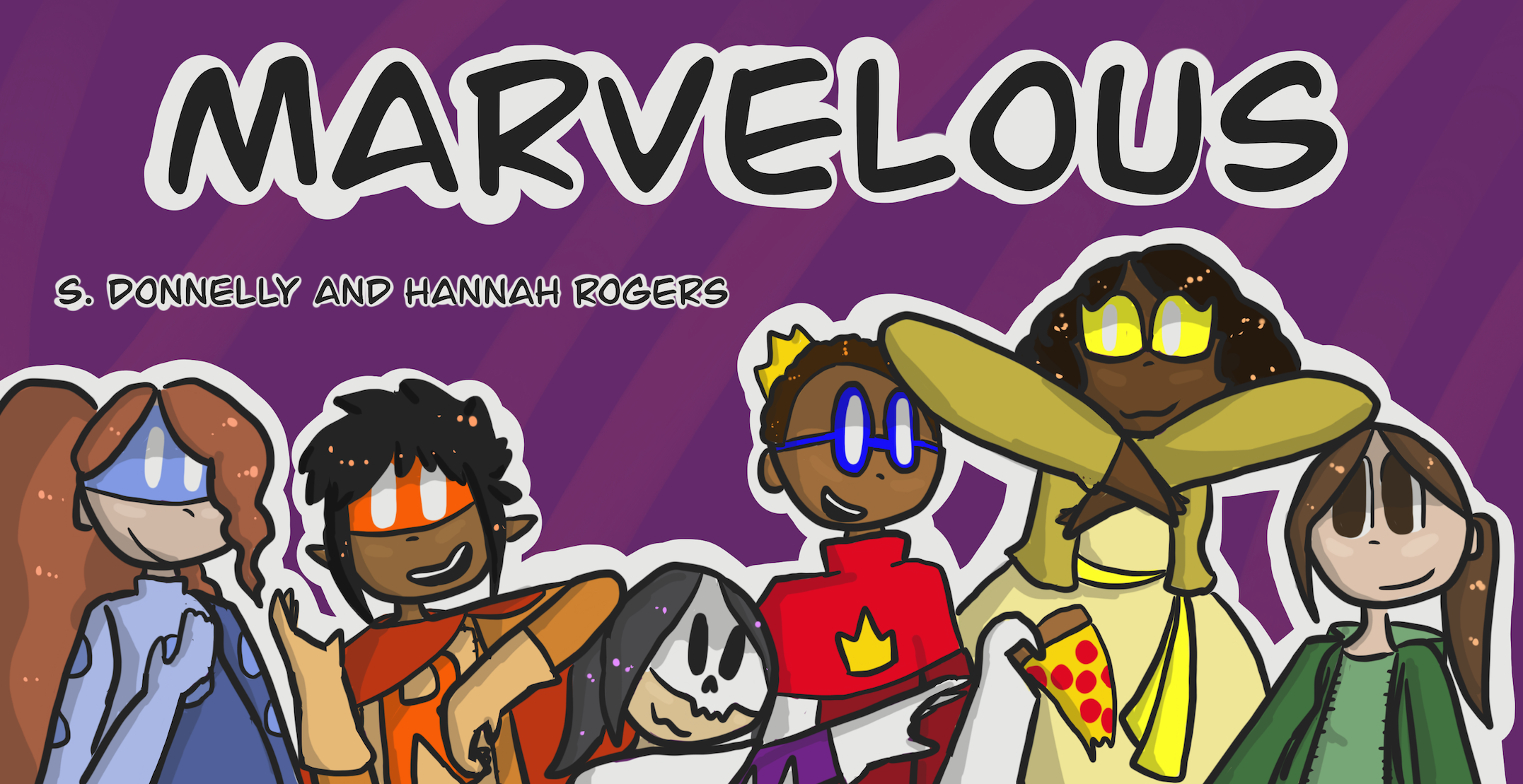 Marvelous
Co-created with Hannah Rogers.
A tabletop roleplaying game about queer super teens based in the belonging outside belonging system.
Marvelous gives us fluttering capes and home-made masks, whispered confessions under the school bleachers, rainstorms conjured by teenage angst, city skylines, secret identities, tenuous friendships, and a group of young people finding both themselves and one another, asking "What do you do next?"
The city the game takes place in is a bastion of superheroic action and wondrous sights, and it's in this context that a new generation attempts to find a place for themselves—as heroes, or not. The characters in Marvelous are attempting to navigate school and work and family, at the same time as they try to establish a place for themselves in the world of superheroes, at the same time as they grapple with questions of gender and identity and relationships with one another.
The text contains six playbooks to define your characters, six setting elements to shape your superhero city, general instructions for playing the game, and more!
Download
Click download now to get access to the following files:
Marvelous Play Sheets v1.0.pdf
207 kB
Comments
Log in with itch.io to leave a comment.
I LOVE the gender descriptions!
I like how it makes the unpowered person in the life of the heroes and the villain pc roles and playbooks that seem fun to play. Looking forward to reading it more fully and getting a chance to play it.